And then I wrote Bad Feelings. 
It's a song as honest as they get, a dark cloud, unfulfilled promises and the clock on the wall that constantly feels like it's speeding up…
I wrote Bad Feelings for a close friend. Together for months on end, we sat on a beach in Tofino B.C, both working through those clouds of the mind while looking at the stars, playing songs while the waves lapped.
It is music that has been the light that breaks through for me.
It came to me in pieces - first the chorus melody, then once the lyrics began to make themselves known, the verses came into focus and lastly, the meaning of it all became crystal clear - there's a battle many of us have wrestled in the past, are facing today or will be confronted with tomorrow. 
And it can catch you with your head down. 
Together,  Jay Stewart,  Jeremy Friesen and I decided to try something different. Something light for the production. So, a Rumba feel was given to the rhythm section, a major lift for a bridge and a returning key change as it falls apart - all to mimic the juxtaposition that life is. 
Our best moments can have dark clouds and yet our worst moments can breathe new life.
I guess sometimes it just doesn't make sense. 
A sad song that's not so sad after all. 
Bad Feelings is available to PRE-SAVE so go do that right now!! Going and Pre-saving/Pre-adding a song is a great way to support an artist in this new modern world. So go do it eh?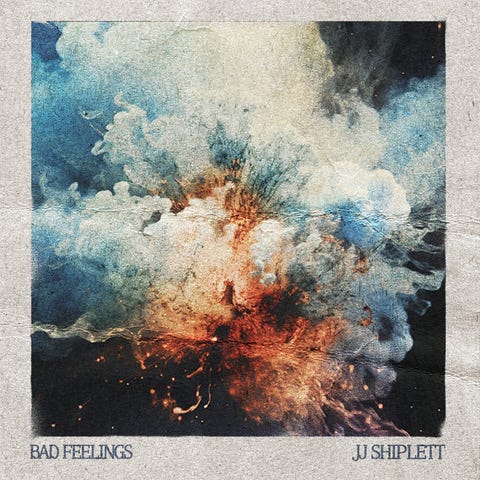 THE DIRT BAND!
I'm fresh off the road with Nitty Gritty Dirt Band. I played 7 shows down the coast with them and it was an amazing time. The crowds were incredible! We finished each show with 'Will The Circle Be Unbroken' and 'The Weight' (I sang the 2nd verse 'I packed up my bags…'). Those were the type of moments that internally you have to remind yourself to wipe the smile off your face and act like you've been there before…
On the final night of shows, I got to jam up on stage with Nitty Gritty, Taj Mahal and Ramblin' Jack Elliott!! How crazy is that eh? That will be something I remember for the rest of my days…
On a day off I was able to hang out and celebrate my sister Janelle's 40th Birthday. We've been best pals our whole life and she's one of my biggest supporters. We roamed the streets of Portland with her family, ate too much food and played skee-ball. Not bad! I'm very grateful for who she is and lucky to be her little bro.
And then I drove home. It only took 22 some hours…
See ya down that road,
-JJ